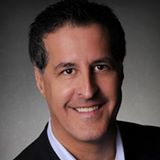 Bryan Kraft is a premier representative for luxury real estate in Southern California. He is known and relied upon by buyers, sellers and their agents because he takes his profession to the highest levels of quality service. Bryan combines impeccable judgment with knowledge of the real estate and financial markets in California, while at the same time, understanding the special needs of his buyers and sellers. Discretion is always assured. He has a gift for matching remarkable homes with remarkable lives.
Bryan has been instrumental in hundreds of successful real estate transactions. All of Bryan's clients have benefited from his personal attention and very valuable advice. He is committed to making sure that every detail of every sale goes smoothly, whether complex financing needs to be arranged or walking a client through a general inspection – Bryan will see that it is done to your satisfaction.
Bryan is a dedicated real estate broker who has made a commitment to the Southern California residential and commercial community.